Grilling, South Africa style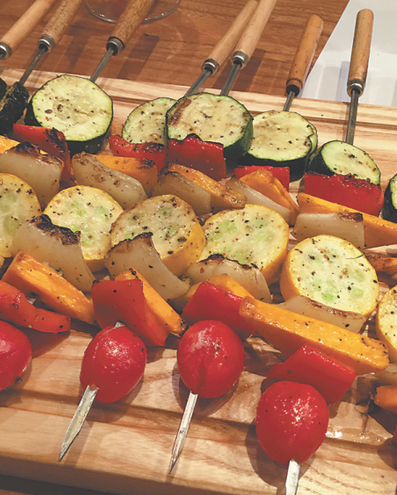 Summer vegetables and meats are a popular feature of braai. Mike Peters / China Daily
If you don't think of South Africa when you think of the ancient Silk Road, having a couple of meals there might give you new ideas.
The footprint of the Dutch East India Company is everywhere, starting with the country's favorite meal: braaivleis, or simply braai, which means "grilled meat" in the Afrikaans language.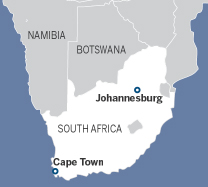 Then there is the influence of faraway Malaysia, particularly in Cape Town.
"I would say that the food that would be typically South African has a sort of Malay influence," chef Amber Deetlefs, the founding chef of two Pinotage restaurants in Beijing, told China Daily in 2013. "So we use curry flavors that have more Malay flavors than Indian flavors, and then also we pair that off with a bit of sweetness with a lot of fruits." One example: the traditional South African dish bobotie, "which is like a curried minced beef topped with an egg custard, but on the inside we have raisins, so it's kind of like a sweet and savory combination."
South Africa's tourism agency goes further, with a homage on it's website that sings of ancient spice traders:
"Bobotie could be described as a Malay improvement on shepherd's pie, with a good deal of the spice cupboard mixed with the mince-cumin, coriander, tumeric, allspice, even chutney, almonds and sultanas as well as garlic and peppercorns-plus a masala that includes dried chillies, peppercorns, ground ginger, cloves, cinnamon sticks and cardamom pods, with a savory custard instead of mashed potatoes on top."
With the arrival of warm weather in China, braai has become a popular menu choice at Pinotage. Like a chw'an party, the South African barbecue is more than a meal-it's a social occasion, often similar to a potluck dinner, where families and friends meet in a picnic spot or an outdoor deck to enjoy meat, salad and various side dishes. Meat is always at the heart: sausages, kebabs, marinated chicken, lamb chops, steaks and succulently roasted spareribs. Each year on Sept 24, Braai Day is celebrated by South Africans around the world.