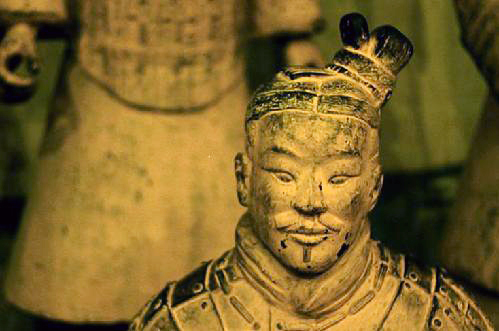 File Photo
This year, the famed terracotta warriors of Qin Shi Huang (259-210BC) from Xi'an, the capital of Shaanxi province, will provide a feast for the eyes for museum-goers in Japan during a one-year touring exhibition.
An official from the Cultural Relics Bureau of Shaanxi province said that the terracotta warriors will travel to Tokyo National Museum, Kyushu National Museum in Fukuoka, and the National Museum of Modern Art in Osaka from Oct 27, 2015 to Oct 2, 2016.
The terracotta army or the "Terracotta Warriors and Horses" is a collection of terracotta sculptures depicting the armies of Qin Shi Huang, the first Emperor of China. Buried with the emperor 2,300 years ago in his mausoleum, the clay army was discovered accidentally by local farmers in 1974, in Lintong, Shaanxi province. Dubbed "the eighth wonder of the world", the discovery of the terracotta army astounded the world as one of the top archaeological finds of the 20th century.