China plans legislation to regulate broadcasting, TV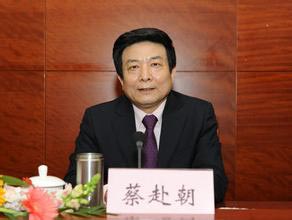 Cai Fuchao, director general of the State Administration of Press, Publication, Radio, Film and Television (SAPPRFT). [Photo/Agencies]
"China will legislate on broadcasting and television," said Cai Fuchao, director general of the State Administration of Press, Publication, Radio, Film and Television (SAPPRFT).
"We should reinforce our sense of law, form a rule of law thinking, and improve our ability to rule according to law," said Cai on Friday.
A strict and effective law-making mechanism will be adopted during the legislation, Cai said, which means the law will be made with the combined effort of public participation, expert risk evaluation, and the committee's discussion.
He said it is of vital importance to make such a law because it is essential to maintain the socialist ideology, Internet governance, and development of respective industries.
"To make full use of the existing laws to solve problems, and if necessary, learn about relative laws to enhance their problem-solving capabilities," said Cai. He urged his subordinates to be more law conscious. He suggested that to fulfill one's responsibility as a government worker, one should govern according to law.
The SAPPRFT will also coordinate with other departments to make improvements on the legislation to better promote film industry, said Cai. In addition, the Copyright Law and its related laws and regulations will be repealed, reformed and reestablished.
Yin Li, a Chinese director famous for his children's movies, find resonation in making laws for the film industry.
He thinks that the film industry should be governed by law, and that movies should be censored from production to release, that vulgar movies ought to be eradicated altogether.
Wang Xingdong, associate president of the China Film Association, also suggested that rule of law should be introduced to the movie censorship system.
Wang said that China's movies have long been governed under administrative rules and guided by the government, and some of the decisions made were too subjective. 
"Sometimes a film is banned from release because it's against personal preference. This is improper as it may also result in abuse of power," Wang said.
Related:
Media watchdog hides cleavages again