Looking back, moving forward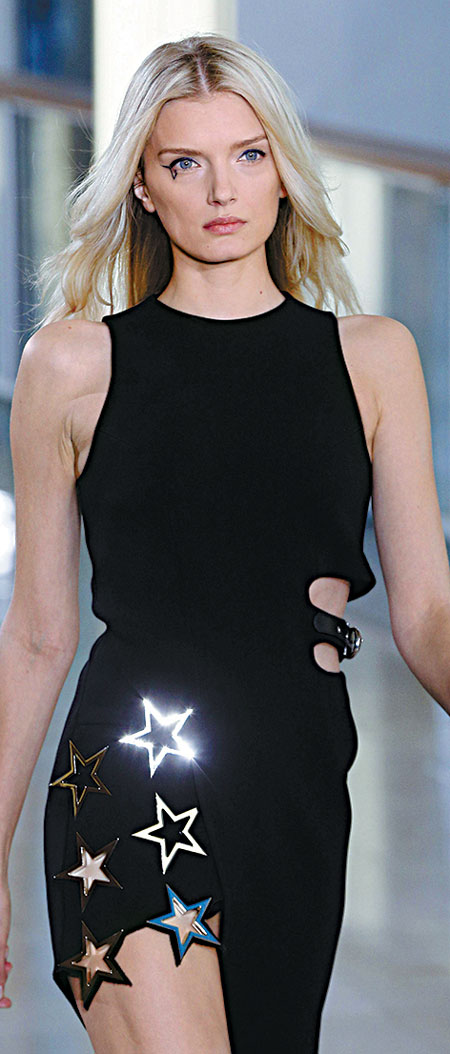 A model presents creations by Anthony Vaccarello [Photo/Agencies]
Paris Fashion Week kicks off with tributes to past giants of French fashion, and a firm eye to the future. Associated Press reports in Paris.
The world's largest traveling circus of fashion editors, models, buyers and journalists has descended on the French capital, clutching their metro maps and city guides to cap the ready-to-wear fashion season.
For fall-winter 2015-16, the dizzying 92 scheduled shows mean the nine-day "week" almost tears at the seams, with events starting early in the day and finishing late at night.
Tuesday - day one - saw collections dominated by rising star Anthony Vaccarello, who has been chosen as the creative designer of Versace's sister line, Versus.
Here's a look at the highlights:
Anthony Vaccarello's match made in Versace heaven
The Italian-Belgian designer is the fashion man of the moment. One of Paris' younger emerging talents, Vaccarello has made a name for himself with provocative styles that are revealing without being vulgar. So the announcement in January that Vaccarello would get together with his spiritual sister Donatella Versace to work on her Versus diffusion line looked like a match made in heaven.
In Tuesday's show, the 32-year-old showed exactly why he's been tapped by the Italian super-house.
The vibe felt very '80s and very Italian, with sharp shoulders, studs and thigh-high stripper boots with lashings of black leather and suede. Splits in the side of an asymmetrical little black dress was adorned with sexy belt fastenings. Stars motifs added a feminine twinkle in the collection that seemed to bridge more than ever the similarities between the Versace and the Vaccarello universes.