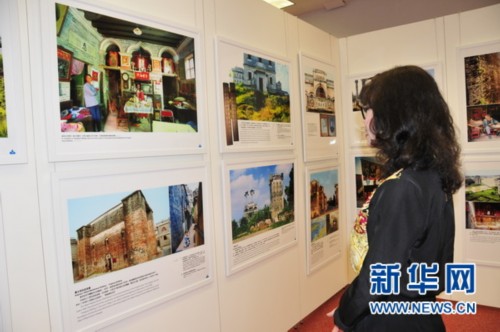 The photo exhibition was previously held at the Houston Public Library.[Photo/Xinhua]
Scores of historical photos showing the life of the earliest Chinese American immigrants who worked as coolies, or laborers, and their descendants were put on display at an art center in Houston's Chinatown on March 7.
The exhibition, organized by a local Chinese community group, lasts until March 29.
The first wave of Chinese Americans came to the United States, mostly from south China's Guangdong, during the latter half of the 19th century. They helped build the first transcontinental railroad, worked in the southern plantations after the Civil War, and participated in setting up California's agriculture and fisheries.
Those first generations of Chinese Americans made their due contribution to the American society but often suffered discrimination and humiliation.
In 1882 the United States Congress passed the Chinese Exclusion Act, which prohibited immigration from China for the next 10 years. This law was then extended in 1892 and eventually lasted for 50 more years.
It was the only federal law in the U.S. history that excluded a single group of people from immigration on no basis other than their race. It explicitly banned Chinese workers from immigration and existing residents from naturalization and voting.