Croatian-born artist Ana Tzarev's solo exhibition Wonderland engages viewers with an immersive experience combining nature and technology, reality and illusion.
The 58 paintings and 10 sculptures on display were inspired by Tzarev's obsession and admiration of nature, and her extensive travels around the world. The works feature intricate textures and vibrant colors to express Tzarev's sense of beauty, represented by butterflies rising from blossoming flowers, lotus scattering by the tranquil pool and red-crowned cranes resting on the tree.
Two large water lily sculptures debut at the exhibition, together with her other representative works of "Love and Peace", an art campaign Tzarev initiated.
If you go: 10 am-6 pm, until Feb 25. Exhibition halls on the 2nd and 3rd floors of Building No 1, Today Art Museum, 32 Baiziwan Lu (Road), Chaoyang district, Beijing. 010-5876-0600 Ext 100.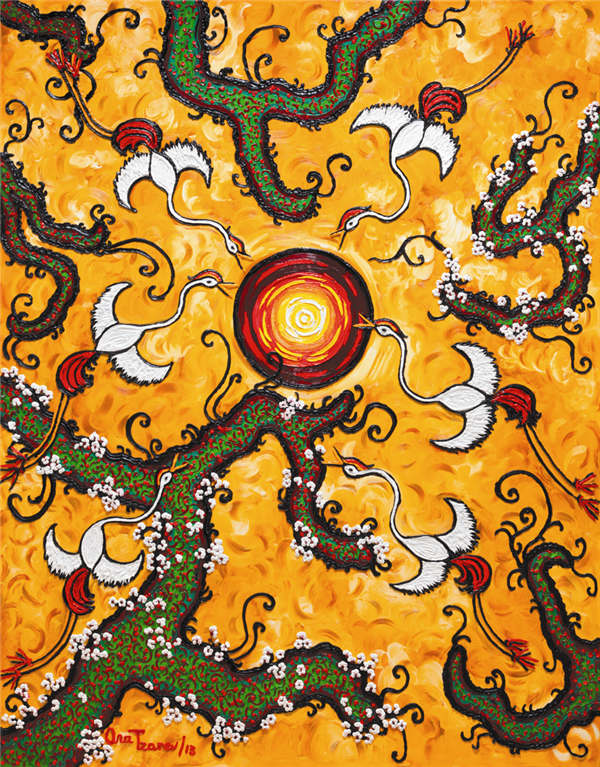 Wonderland Dance, Oil on Linen, 250x195cm, 2013. [Photo provided to China Daily]