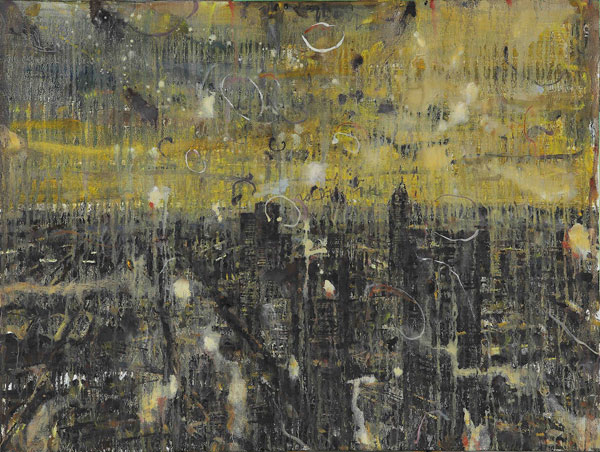 [Photo provided to China Daily]
Oil painter Zhao Zhengrong would rather call his works a piece of writing on which he puts down his emotions and memories.
His one-man show Metro displays how he infuses the landscapes of his inner world with the actual city scenes. The metropolises under his brushes have become blurred, distant and broken, by which Zhao questions the meaning of life.
Zhao's solo exhibition is underway at the Zhong Gallery Beijing on Kerry Center's ground floor, until March 10.