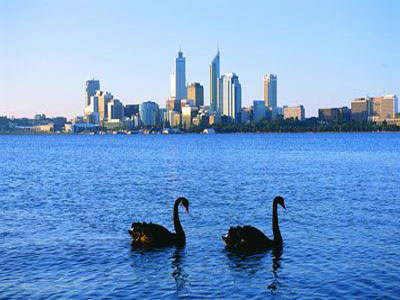 Chinese filmmaker is looking to Australia for new production sites. [Photo/Agencies]
The city of Bunbury in Western Australia could find itself all over the big screens in China if all goes well with filmmaker Xu Kerr who thinks the Australian location is prime for filming, local media reported on Monday.
Xu, whose Shanghai Hippo Animation company is in talks with a Bunbury film group over a possible $23 million animation studio and training hub, said in an interview with News Corp that he'd like to see the studio operational within the next two years.
"We want to see how seriously Western Australia is about building its local business," he said on Monday. "It does need a lot of community support and industry focus.
About 18 months ago, the visionary Chinese filmmaker saw potential in the small city 175 kilometers south of the state capital, Perth.
The weather is perfect for filming, the seasons are the opposite to China and the time zone is the same as his Shanghai studio. With the right infrastructure, Xu said, the sky could be the limit.
Vue Group, the film group in talks with Xu's Hippo, has already made two films with the Shanghai filmmaker as part of a three- movie contract signed in December 2013, worth $44.5 million.
Vue Group's owner, filmmaker Alan Lindsay, said the growth of the Chinese film market has been phenomenal.
"China has certainly shaken up the way the world is looking at the industry," he said, adding, "Every time I go to Shanghai and Beijing I always seem to run into an American producer in the same hotel."
Lindsay said Xu is intensely passionate about film-making.
"He's a ball of energy," Lindsay said. "He gets highly excited about what he's doing. I'm a bit more pragmatic so the balance is quite good."
Related:
Fan Bingbing plays drums on TV