With eye on Oscars, Tom Ford shows latest collection in Hollywood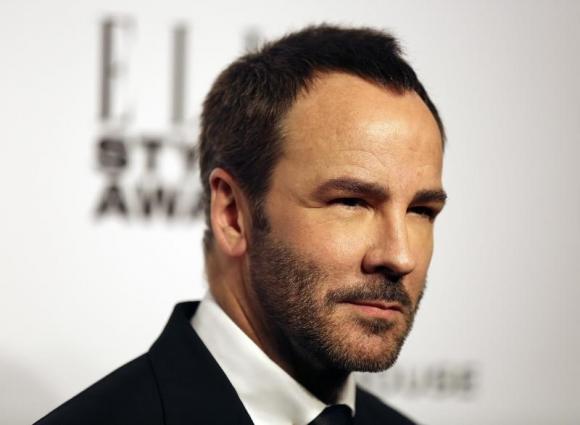 Designer Tom Ford arrives at the Elle Style Awards in London February 18, 2014.[Photo/Agencies]
When Tom Ford learned his upcoming London Fashion Week runway show was scheduled for the day after Hollywood's Oscars night, where celebrity fashion on the red carpet is closely watched, he made a quick decision to make sure all eyes were on him.
"I wasn't going to try to compete with the Oscars," Ford told Reuters on Friday.
Instead, the American-born, London-based designer opted to present his fall/winter 2015 collection to a star-studded front row at Milk Studios in the heart of Hollywood on Friday evening, two days before the Oscars ceremony.
Watched by fashion's elite, including Vogue editor Anna Wintour perched beside actress Gwyneth Paltrow, Ford's autumnal collection featured his trademark sleek silhouettes and bold designs.
Models walked a runway of white rose petals in high-laced blouses with denim and leopard print skirts, teamed with luxe fur coats and leather trim. As sequined and fringed body-hugging gowns emerged, rose petals fell from the ceiling, showering the models and front row guests.
The audience included actress Scarlett Johansson in a figure-hugging gold dress, Oscar nominee Reese Witherspoon in a black latticed outfit, and fashion designer Nicole Richie, clad in a leopard print gown.