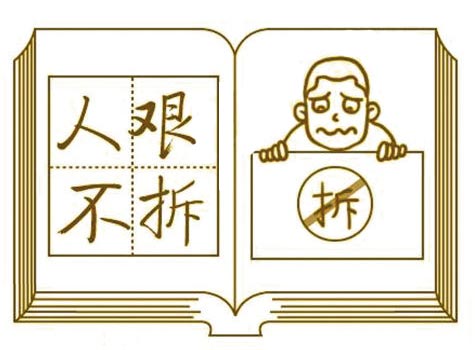 In experts' eyes
Huang Anjing, executive editor of Yaowen-Jiaozi, a magazine that specialized in correcting typos and misuse of words by artists and writers, said not all Internet slang should be accepted but also said not all should be destroyed with one go.
Many examples of Internet slang in China are abbreviations of longer sentences. Although abbreviations do exist in Chinese, as some of the commonly used terms are actually abbreviated from longer proverbs, standardized rules apply and the intended meanings of abbreviations are clear at first glance.
On the contrary, most Internet slang doesn't usually comply with the structure of proverbs and the imposed meanings of their abbreviations are often vague.
"It is necessary to impose some rules on these terms," Huang said. "But, it is also true that this slang enriched our lives. Some are very innovative, proactive and meaningful."
Chen Zhongyi, director of the Institute of Foreign Literature at the Chinese Academy of Social Sciences, is another expert in linguistics that stresses the importance of protecting culture.
"We must realize the importance of language, and regulatory departments need to realize this too. We cannot let actions that hurt language become 'fashionable.'
"Language is the cornerstone of culture, and our language is facing a big challenge. It is hybridizing and vulgarizing. If we lose language, we will also lose tradition."
Other experts are holding a more optimistic attitude.
"Advertising is a form of art, so play on words should be allowed," the former dean of the School of Mass Media of Huadong Normal University, Wang Xiaoyu, said.
"We must protect our language, but we don't necessarily have to use a stiff and over-conservative attitude to limit and deny the evolution of language," Wang said.