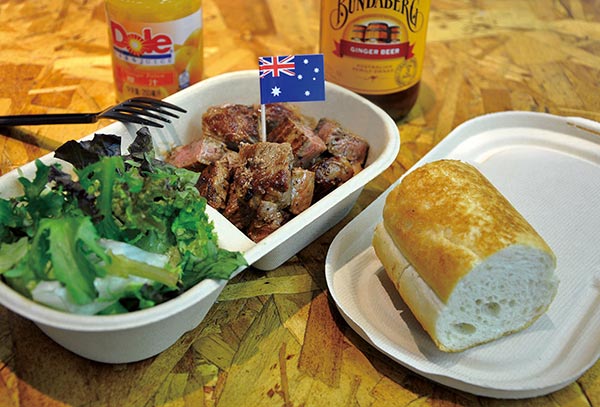 [Photo provided to China Daily]
Angus steaks give a good run
Dubbed as "the smallest Angus Steakhouse in Beijing", the newly opened steakhouse in Sanlitun called Moomoo tries to provide high-quality Angus steak at a reasonable price in a trendier, and much more casual environment. The steakhouse takes up only about 20 square meters, even though it has an open kitchen, a raw meat fridge counter, and a dining bar area. Diners can choose to either take out or dine in. For dining in, you just select the cuts and tell the chef how you want your steak done. It is served with a portion of salad and bread. The alternative is to take the raw meat home with the DIY recipe offered. What makes Moomoo particularly alluring is that it specializes in JBS Riverina Angus beef from Australia, produced in the Riverina region of southern New South Wales, where black Angus cattle are grain-fed for over 120 days. Moo moo says it is Beijing's largest importer of Australia Angus beef. Its sirloin sells for 32 yuan/100g; rib eye 38 yuan/100g; fillet 60 yuan/100g. Among the drinks, Bundaberg ginger beer from Australia is available to take away.
Moomoo Australia Steak, B1, Topwin Center, 1 Nan Sanlitun Lu, Chaoyang district; 010-5604-9952.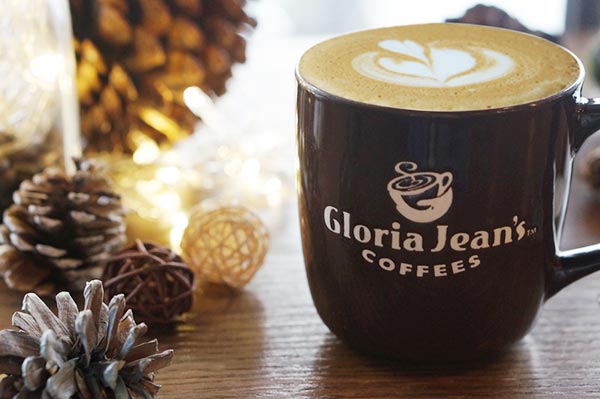 [Photo provided to China Daily]
Cafe Down Under has big plans
The Australian brand Gloria Jean's Coffees has opened its second cafe in Beijing, and by last month it had more than 20 stores around China. The brand says it plans to speed up establishing more than 200 cafes in the country over the next five years. Gloria Jean's Coffees opened its first outlet in China in Tianjin in 2014. The company is 100 percent Australian owned, but the brand started when Gloria Jean and Ed Kvetko opened a coffee outlet in a small town north of Chicago in 1979. Two businessmen, Nabi Saleh and Peter Irvine, took the Gloria Jean's Coffees brand from the US to Australia in 1995, aiming to sell high-quality, specialty coffee. Gloria Jean's Coffees now has more than 1,200 cafes in 42 markets worldwide, including more than 400 cafes in Australia.
Gloria Jean's Coffees, 1/F, Topwin Center, 1 Nan Sanlitun Lu, Chaoyang district.