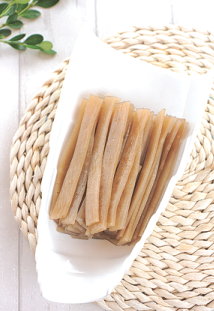 To provide diners good food, the restaurant transports beef and lamb from its Inner Mongolia daily, but sources vegetables from Beijing.[Photo provided to China Daily]
For the uninitiated, a new restaurant presents a perfect opportunity to finally dip into the hotpot experience.
If you are in China but have never tried hotpot, a must-try experience still awaits you.
As one of China's signature fares, hotpot, in which all kinds of foods are boiled in a pot filled with pre-prepared broth, is among the most popular ones, if not the most popular.
Meituan-Dianping, China's largest restaurant review and group buying service, says there were about 380,000 hotpot restaurants in China by last September, or 7.3 percent of all restaurants it had listed, and was the largest restaurant types among all the cuisines.
Even though there are a lot of hotpot restaurants in Beijing and China, it is quite possible for a new eatery to stand out from the pack.
One such is Arong Town Hot Pot, a chain whose headquarters are in Arong Banner in Horqin grasslands, Inner Mongolia, and which recently opened a branch in Beijing, after running two branches in Arong Banner successfully for more than 10 years.
Earlier this month the eatery chain held a grand media conference in the Great Hall of the People to announce its arrival on the Beijing dining scene and says it will provide the best of the best Inner Mongolian hotpot to diners in Beijing.
Its confidence in being able to succeed is based on the natural, pollution-free grassland pastures of more than 333 square kilometers to raise lambs and cows.
"For Inner Mongolian hotpot, high-quality lamb is everything," says Wan Haijuan, founder and owner of the restaurant chain.