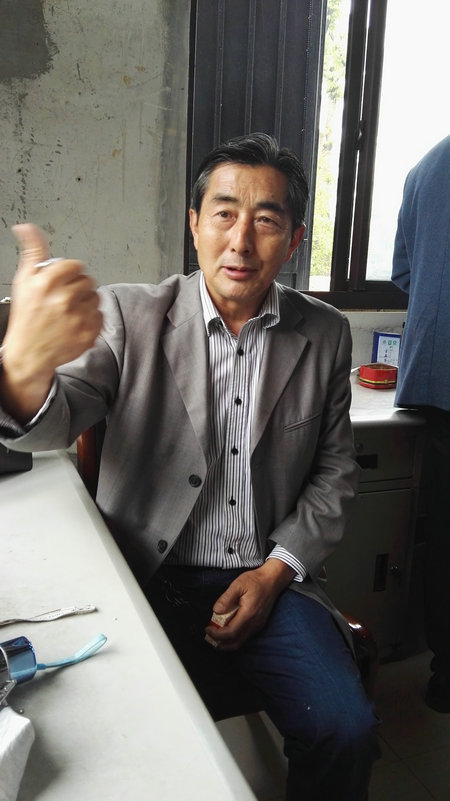 Xue Lingen, one of the current leaders of the Xiang Shan Guild. [Photo provided to China Daily]
Students of Chinese garden art all know about the Xiang Shan Guild or the Xiang Shan Gongfang (Studio)-as they built Suzhou's beautiful gardens and Beijing's magnificent Forbidden City.
But the Xiang Shan Guild is not just important historically.
Suzhou could not have maintained its ancient garden courtyards, recognized as world heritage, without the Xiang Shan garden masters.
When he was young, Xue Lingen, one of the current leaders of the Xiang Shan Guild, says he worked on the maintenance of all of Suzhou's key historical scenic sites which are open to the public-"altogether 18 gardens and three hills".
The Xiang Shan Guild still represents the peak of Chinese garden building, says Xue "because ours is an all-round system although we're also trying to use computer-aided design.
"We have master masons, me being one of them. Our most challenging work is to conceive and implement rooftop art for different buildings.
"We have master woodworkers, who are again divided into grand woodworkers to erect the main structure, and fine woodworkers to do carving on the door or window frames.
"We have master stonemasons. Other than cutting and carving the stone building materials, they also look after the selecting and placing of decorative rocks in the garden.
"We have master painters who specialize in coloring and picture drawing in the buildings."
There are also specialists in so-called green work, meaning selecting and maintaining the plants in a garden.
"What we have is a full system, more comprehensive and better-protected than the garden building traditions developed in other places in China," says Xue.