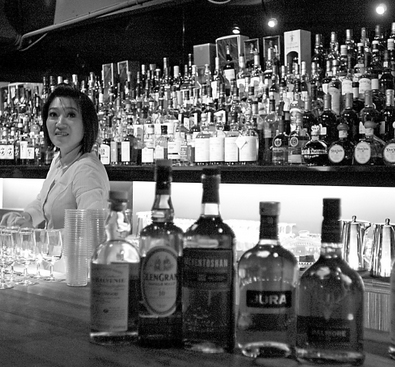 Western spirits producers remain optimistic about the future of the Chinese market. Photo provided to China Daily
As the anti-corruption campaign and austerity policies continue in China, sales of imported spirits are slumping. However, Western spirits producers remain optimistic about the future of the market, and are shifting their focus from high-end drinkers to young Chinese born after 1980 and the country's growing middle class.
Cognac shipments to China dropped 17.4 percent in 2014, according to a report released by the Bureau National Interprofessionel du Cognac. The Scotch Whisky Association said on April 1 that direct exports to China fell 23 percent to 39 million pounds in value in 2014. Whisky shipments to the hub of Singapore fell from 329 million pounds in 2013 to 201 million pounds in 2014. Most shipped to Singapore are distributed to China.
While the overall future for the spirit market, which used to be dominated by luxury categories, appears bleak, the market for individuals and young people is poised to take off. Single malt whisky is one of those markets. This year, the world's largest wine producer, Diageo, will launch two types of single malt whisky, and William Grant & Sons will enter at least five different types into the Chinese market.
Li Rougang, founder of China Single Malt Club, said the demand for single malt whisky has been increasing for years. In 2006, he imported only 150 cases to China, while last year the number rocketed up to 5,000 cases, or about 30,000 bottles. Li expects that number to double this year.
"Single malt whisky has been positioned as a category for individuals since it was introduced to China years ago. The category is free from the influence of government policies," said Zhu Feng, chief editor of the Chinese version of Whisky Magazine.