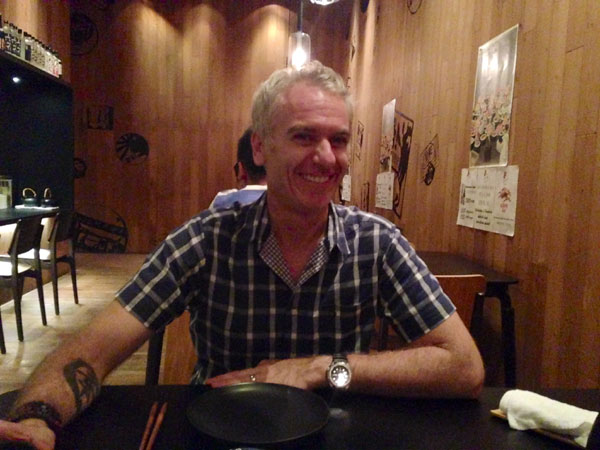 Rob Cunningham at the restaurant.[Photo provided to China Daily]
Nowadays, while his home area remains a small town, its culinary base has continued to evolve. "It's now a regional center for artisan cheese," he says, "and I have a cousin who makes artisan mustard. There's a strong winery presence - Brown Brothers is there - and excellent honey is produced there, too."
But the spirit of the countryside remains there, as it does in Cunningham.
"I still love the shooting when I go home - hunting rabbits, deer and ducks," he says. It's not part of his lifestyle here in China, he says, though he's tried to arrange to hunt here.
"One of our caviar suppliers was going to take me - but something happened," he says. "It didn't work out."
Most things have worked out for Cunningham. In Australia, he worked in top kitchens in Sydney and Melbourne; in London, he had the chance to hone his skills in Michelin-starred restaurants.
In Asia, he had worked for a year in Japan - a country that had long fascinated him - without giving China a thought until he was recruited by the Shanghai team at M on the Bund, who were about to open the company's now-popular outlet near Tian'anmen Square in Beijing. He has run Feast and other restaurants in Swire Properties' East Hotel since it opened in September 2012.
"In the five years I've worked in China things have changed a lot, especially in presentation and service," he says. "In 2009 there were lots of opportunities, and fine-dining was taking off. I thought, 'Why not?'"