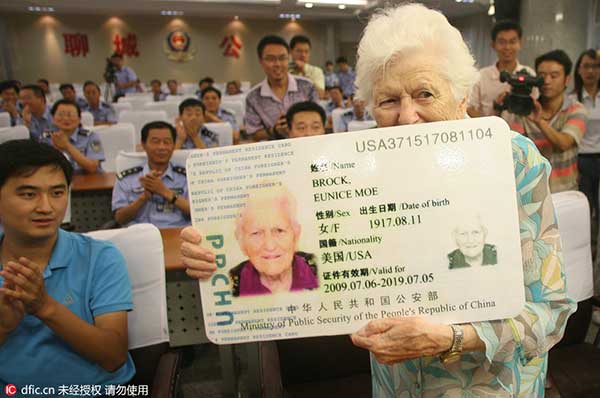 [Photo/IC]
Green card holders can stay in China without a time limit, and can dep
art
or enter the country using only their passports and permanent resident's permit.
Permanent resident's permits, de facto ID cards for foreigners in China, can be used when handling financial, educational, medical, traffic, telecom and employment affairs, as well as when dealing with social insurance, property registration and lawsuits.
Green card holders can apply for professional or technical examinations. They will be treated equally as Chinese in daily life, such as with house purchases, hotel check-in, driving license applications and school enrollment for their children.
Social insurance will cover green card holders working in the country; foreigners who live but do not work in China also receive medical insurance and a pension.