So it's Christmas. How do you send wrapped gifts to your loved ones from China, considering China Post has to look at what you are sending. And do not take wrapped gifts to China Post, expecting festive spirit to win over the counter clerk.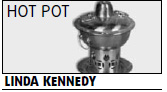 I have postal scars. At the end of November, I bought two gifts - calendars - one for my Mom's 70th birthday and another for a friend's wedding. I wrapped one in Chinese paper that said "Happy" in Mandarin, and another that said "Long Live". Neither described the character of the counter clerk at the China Post, nor my wishes for her future. She wanted to unwrap them. That would turn them into "Unhappy" and "Short Live", I said. She almost spat at me - and not in the Chinese way - and then said "no way" and, if even she didn't fling the gifts back toward me, it wasn't far off.
I pushed them back, as these gifts urgently required dispatch. Her fingers dawdled around the bow, about to unravel it. "Not the bow, please," I hissed, thumbing a phrase book, berating its authors for omitting an "arguments over wrapping" section in the glossary of language terms. It would be well used.
Wounded by the clerk, who would be denied entry at the grotto door during auditions for Santa's Little Helper, I went back to the office. A colleague suggested UPS for my parcels. I called them.
"Did they have to look?"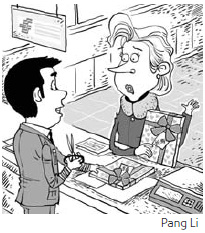 "No, my wrapping was safe." "Two packets to the United Kingdom, please. Roughly 2 kg maximum each." I was quoted 488.2 yuan, per package.
"A very specific amount," I observed. A very specifically high amount.
Now, let's consider the term "the UK". There lies another issue I have with China Post. If you work for a postal organization, is there no requirement to recognize in English one of the world's major countries? The address on my parcels was Scotland, United Kingdom. The clerk jabbed a finger at that and snarled "no". I ventured an alternative national moniker: "Great Britain?" That didn't even merit a snarl. Being a Scot, I ended up in the ignominious position of nodding when asked: "Scot-land, he is in Eng-LAND?"
I do realize that other countries' postal organizations cause troubles too. Post office workers in the UK - England - have been on strike. Are postal workers proponents of globalized dogma, having e-mailed one another to arrange meet-ups to co-ordinate a strategy of obstinacy? If they'd sent details by post, no one would be there.
Meantime, how does one solve the problem of the Chinese package? Take the gifts. Take the wrapping paper. Wait in the queue and show that you not exporting something rare and unusual - I'm tempted to say like good manners in a counter clerk - and then begin your wrapping. Then re-queue. And the festive season will be long gone.