Using individual sheets of paper, Danish-born artist Peter Callesen creates paper art, whose eye-popping and dramatic scenes attract attention from numerous people.
Many of his papercut artworks are made from A4 paper, through a meticulous process of cutting and folding. Some of the paper works are colored and framed.
Peter Callesen says on his website, "The paper cut sculptures explore the probable and magical transformation of the flat sheet of paper into figures that expand into the space surrounding them. The negative and absent two-dimensional space left by the cut points out the contrast to the three-dimensional reality it creates, even though the figures still stick to their original without the possibility of escaping."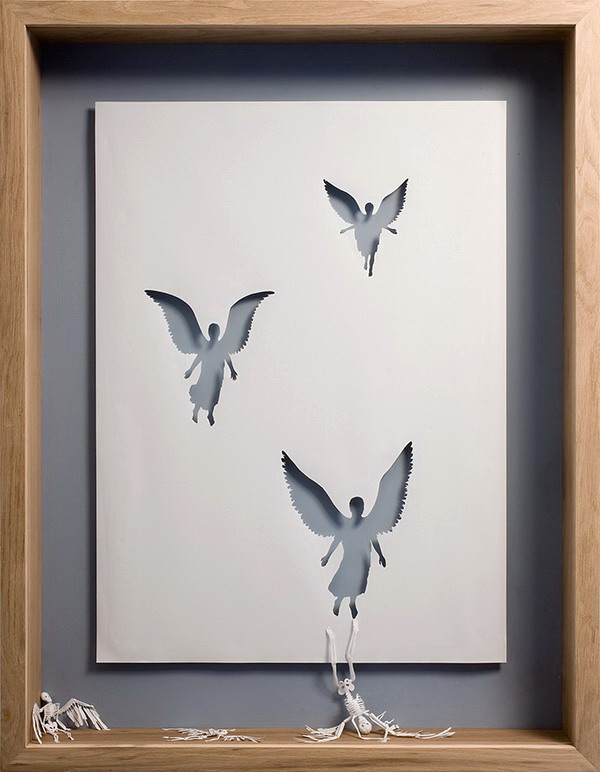 Dead Angels, 2007. Acid Free paper, glue, acrylic paint, and oak frame. 127 x 94 x 11,5 cm. [Photo/petercallesen.com]