Singer Christine Fan pregnant with twins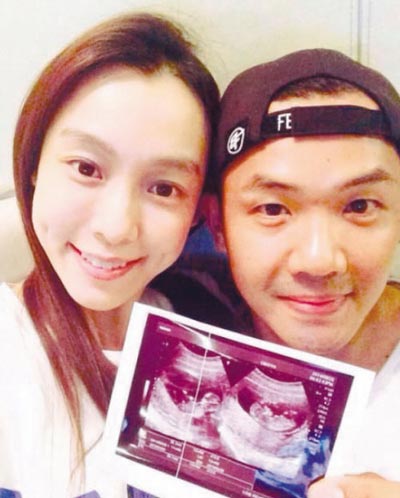 Taiwan singer Christine Fan and former basketball player-turned-TV host Chen Chien-Chou [Photo/Sina Weibo]
Taiwan singer Christine Fan, also known as Fan Fan, has announced via her Weibo account that she is pregnant with twins.
In her announcement, the 38-year-old singer also wrote that, for her age, the chance of becoming pregnant with twins is less than 8 percent.
According to Fan, the twins will be named "da xiongmao" and "xiao xiongmao", which literally translates to big panda and small panda, respectively.
Fan maintained a relationship with the twins' father, former basketball player-turned-TV host Chen Chien-Chou, for 10 years before they tied the knot in 2011.
As a prolific singer, Fan has released 12 albums since hitting the Chinese music scene in the year 2000.
She is known for her hit songs "First Dream" and "One to One."
For more gossips, click here