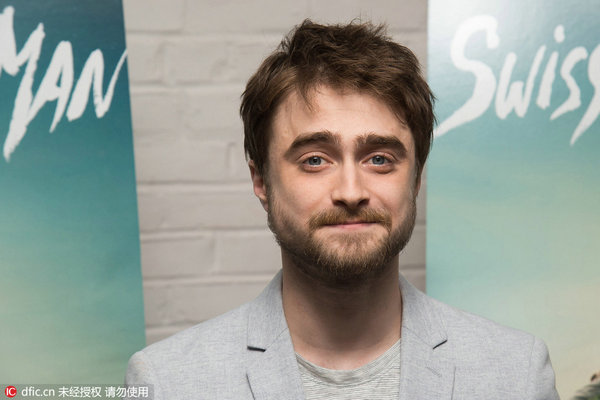 Daniel Radcliffe. [Photo/IC]
Ruffalo, who has acted in 54 films in 30 years, also hopes some magic rubs off on him.
"I hope at the end of the day, my tombstone does not say 'Mark Ruffalo, the Hulk.' I hope I can be known for other things that I have done in the past 30 years," the 48-year-old A-lister says, after being asked many times about Hulk, his most familiar role for Chinese movie fans.
Speaking of the film's message about the public's longing for justice, Ruffalo says: "We are seeing thousands of millions of dollars stolen in cyberspace. We've seen some innocent people being put into jail. It's a great feeling to get justice. So I don't think it is an accident that these kinds of films are popular now."
But how far will Hollywood blockbusters go in China's box-office contest this summer?
It seems that even magic may not help them beat off domestic competition.
Contact the writer at xufan@chinadaily.com.cn