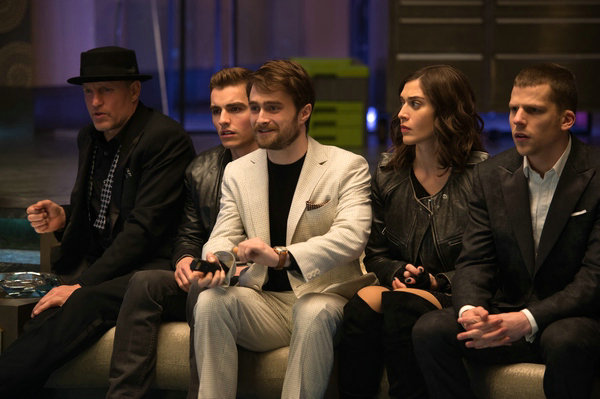 The upcoming film Now You See Me 2 has a stellar cast including Harry Potter actor Daniel Radcliffe (center) starring as the villain. [Photo provided to China Daily]
Chou, starring as a Macao magic shop owner, and his granny play key roles in a mysterious organization called the Eye that leads the illusionists.
And Ruffalo, starring as a former FBI agent and the handler of Eye, hints that he can speak Chinese.
But besides these obvious nods to Chinese audiences, the stellar cast is also a big draw.
The villain is played by Harry Potter actor Daniel Radcliffe.
In China, the Harry Potter films, based on J.K. Rowling's books, are widely credited with being among the earliest Hollywood films to open Chinese eyes to Western fantasy epics.