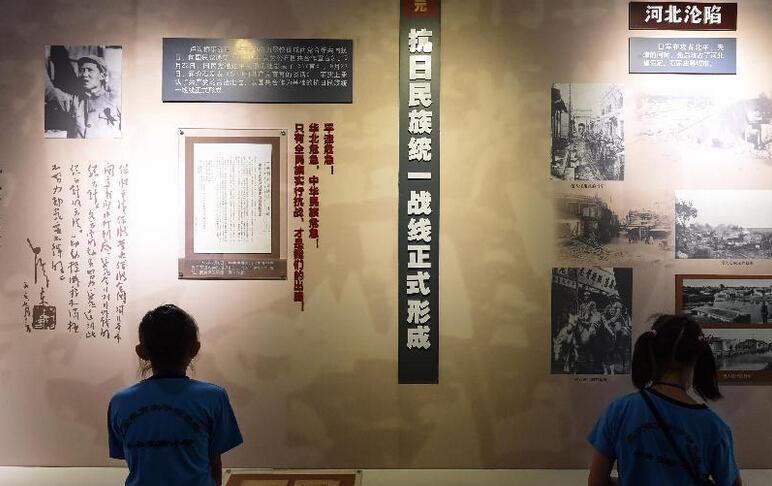 Jiangsu remembers WWII in exhibitions in both Xuzhou and Taizhou. [Photo/CNTV]
Although 70 years after World War II ended in August, 1945, old wounds are made visible again. This is especially the case in China's eastern provinces, which bore the brunt of Japanese aggression and occupation.
China's war began much earlier than the European conflict, with invasion of Shanghai, followed by Nanjing, in 1937. Before that, Japanese forces had invaded Manchuria in 1931.
Now, exhibitions in Jiangsu province include an archival and photographic exhibition in Xuzhou, one of the most important battlegrounds.
Meanwhile, the city of Taizhou is commemorating the conflict with a display of more than 2,000 stamps. Both exhibitions will run through the summer.