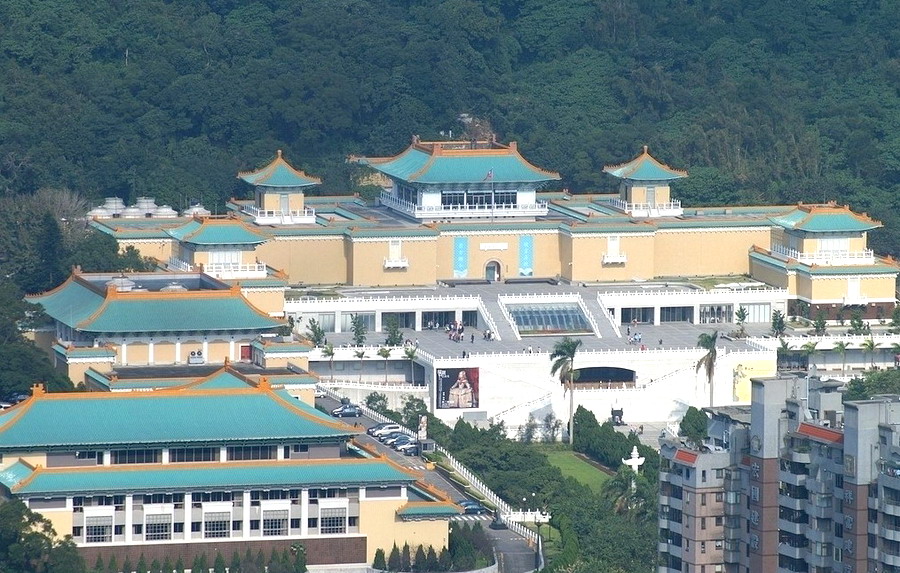 A bird's eye view of the Taipei Palace Museum. [File photo]
The Taipei Palace Museum and the Beijing Palace Museum plan to hold joint virtual exhibitions, said the Taipei museum's director Feng Ming-chu while on a visit to the Palace Museum in Beijing on August 11. The Taipei Palace Museum is also expected to open its south district to the public on Dec 28.
The two museums are seeking cooperation to take advantage of network technology and holding exhibitions together. Feng said a virtual platform better enables cross-strait joint exhibitions, tearing down the physical barriers between the two museums.
Beijing's Palace Museum director Shan Jixiang said, "(The two sides) can achieve cooperation across space. For example, the two can launch an exhibition on the same subject at the same time, say, exhibitions on China's five famous porcelain kilns. This approach is bound to widen the dissemination of Chinese culture and draw more people's attention to the Palace Museums."