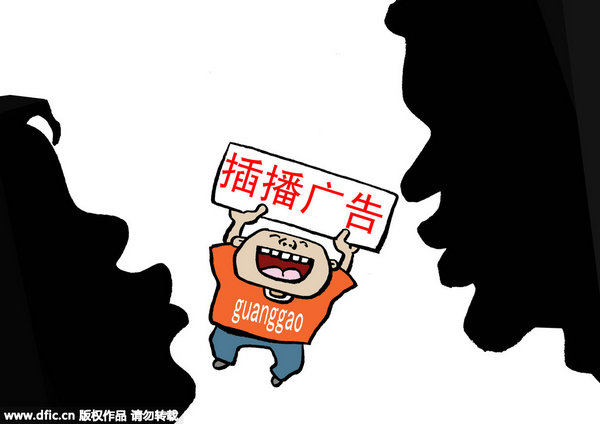 Return of ad placement in TV series stirs a public debate. [Photo/IC]
Critics from the public
However, the proposal received more booing than thumb-ups from the public. Most netizens say no to the possible change. Their attitude reflected the bad impression that overdosed inserted ads gave them before the ban.
"What's the duration for inserted ads in the west and how about in our country? It was because they inserted way too much that they got banned. Who can ensure that the situation wouldn't return to the past if we lift the ban?" said a netizen with Weibo account named "Wo jiao Elaine o"(@我叫Elaine哦)
"It was just pieces of TV plays inserted into ads, (instead of the other way around)", said another weibo user "Deng Jian Sword" (@邓剑Sword).
Meanwhile, a number of people said they don't watch TV any more, so inserted ads would only make them stay further away.
"Domestic TV series are badly produced and no one watches at all. Inserted ads? Ah, who would watch them?" said weibo user "zhuan Shen Zhi Hou- Li Kai Zhi Qian"(@转身之后-离开之前).