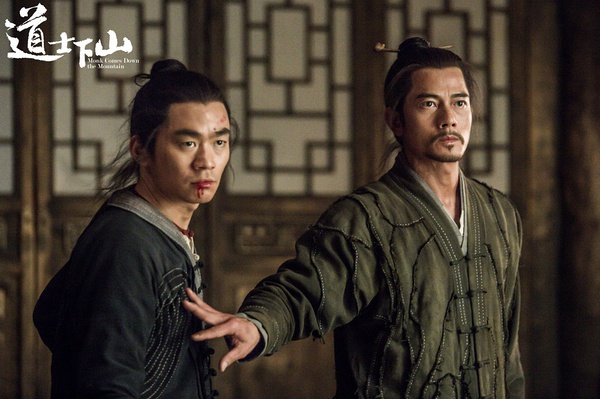 A screen capture from "Monk Comes Down the Mountain". [Photo/Agencies]
Chen Kaige's latest film, "Monk Comes Down the Mountain," became box office champion in the week ending July 5, reaping about 236 million yuan ($38 million) after opening July 3.
The domestic action-comedy was followed by "Hollywood Adventures." The comedy, which was released on June 26, pulled in 121 million yuan in the week and its total box office sales stood at 291 million yuan as of July 5.
Popular dinosaur action flick "Jurassic World" grossed 120 million yuan in the week to land in third place, China Film News reported Wednesday. Its total box office has hit 1.39 billion yuan since roaring onto Chinese screens on June 10.
Fourth place went to Chinese action film "SPL2: A Time for Consequences," with 74 million yuan. The film has grossed more than 537 million yuan since opening on June 18.
Rounding out the top five was domestic comedy "I Am Somebody," which pulled in 41 million yuan after opening on July 3.
Related:
Chen Kaige appointed dean of film academy in Shanghai