Jet Li attends charity gala at Hong Kong Fashion Week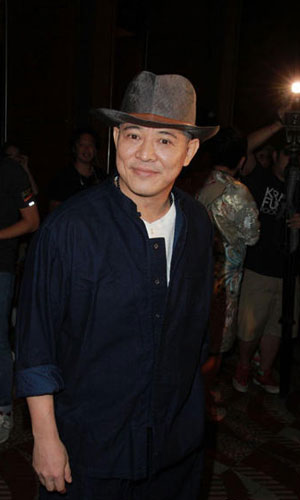 Kung fu star Jet Li has attended a star-studded charity gala on the opening night of Hong Kong Fashion Week on July 6, 2015. [Photo/Agencies]
Kung fu star Jet Li has made a rare public appearance in Hong Kong to attend a star-studded charity gala on the opening night of Hong Kong Fashion Week.
The 52-year-old action star was accompanied by his good friends, film producers Charles Heung and wife Tiffany Chen. 
Li was diagnosed with hyperthyroidism a few years ago.
And he has scaled back his acting career and has instead been focusing on his charity organization, One Foundation. 
He had a recurring role in the "Expendables" franchise, appearing in the third film in 2014. 
Other celebrities attending the gala included fellow Kung Fu star Donnie Yen and Ray Lui.
Related:
Zhang Liangying goes public with her 12-year relationship