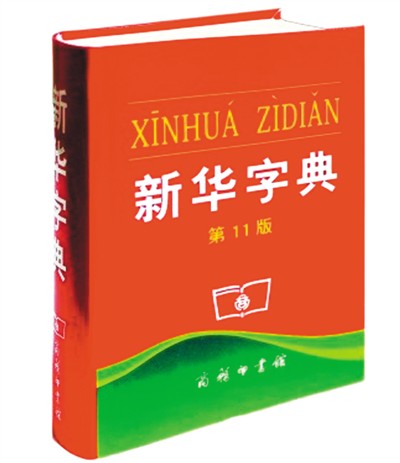 Xinhua Dictionary may be filmed into a movie. [Photo/Agencies]
If you haven't heard Xinhua Dictionary yet, now is the time.
There are plans to turn the dictionary into a movie, according to a report by People's Daily.
Some Internet users voiced their doubts as to how a dictionary can be made into a film. "A dictionary made into a movie? Would it be a movie of turning pages? Or perhaps the romance between the phonetic alphabet and the characters?" said netizen @LinnnJiaaHuuui.
Despite the doubts, the dictionary itself is nevertheless a treasure of memory for many Chinese. An 80's born Beijing Internet user With Noodle Handle said that Xinhua Dictionary, which is registered as an Internet company, is a nostalgic piece that brings back memories of her generation.
"My Xinhua Dictionary was given by my father as my first birthday gift, he hoped that I could study hard," she said. "The funny thing is that all my classmates think that the more often we use the dictionary, the better we would perform," she added.
With Noodle Handle also said that the sentences in the 1998 version of the dictionary brought her back to time. An example is "Xiao Hua was admitted to Peking University; Xiao Hong went to technical school; I became a salesperson in the department store. We all have a bright future." She said that vocations in these sentences are the common dreams of people who grew up in the 80s.
"It is alright to borrow the fame of all kinds of classics and use them as impetus for the movie industry," said Li Shaohong, president of the China Film Directors' Guild. "If well adapted, it could be a box office hit," he said, adding that people in the film industry should respect and make use of the changes brought about by the Internet.