Lupita Nyong'O joins initiative to protect elephants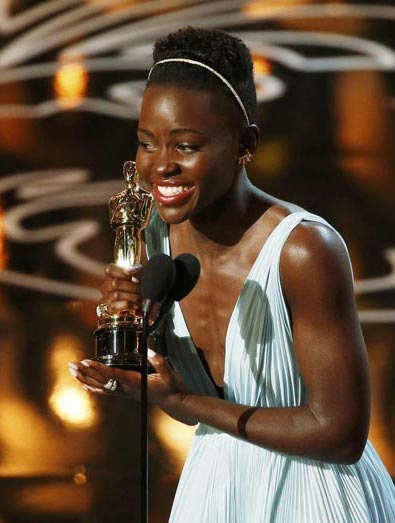 Actress Lupita Nyong'O. [Photo/Agencies]
Kenyan Academy Winning Actress Lupita Nyong'O on Tuesday announced a partnership with conservation group WildAid to raise awareness on elephants' protection.
The 32 year-old Oscar award winner for her role in the movie, 12 years as a slave, vowed to partner with a growing army of conservationists advocating for robust measures to save African elephants.
"I am proud of my Kenyan heritage and part of that heritage is the incredible wildlife haven that is in our care. My appeal to responsible citizens of the world is to help eradicate the current elephant poaching crises in Africa," Nyong'O told journalists in Nairobi.
She joins a list of international celebrities who have enlisted in the campaign to save iconic mammals like elephants and rhinos.
Kenya is home to an estimated 34,000 elephants that roams the east African nation's expansive plains.
Poaching, climate change and human encroachment into elephants habitat stand out as the most potent threat to their survival.
Nyong'O pledged to use her celebrity status to urge governments, multilateral agencies and industry to slap a total ban on ivory trade.
She had earlier spent three days at Amboseli National Park where she met local conservationists to film messages for the global audience.
According to Nyong'O, targeted campaigns, community engagement and law enforcement are key to reduce illegal trade in wildlife products.
"Poaching undermines national security and the livelihood derived from tourism. We need brave and dedicate people to end this vice," Nyong'O said.
A partnership between conservationists and celebrities has boosted campaigns against elephant poaching in Sub-Saharan Africa.
WildAid CEO Peter Knights said celebrities have rallied governments, businesses and ordinary citizens towards wildlife protection.
"We have witnessed a dramatic progress in elephants' conservation due to a vibrant engagement by all stakeholders," Knight said.
Related:
Li Bingbing transforms to protect wildlife