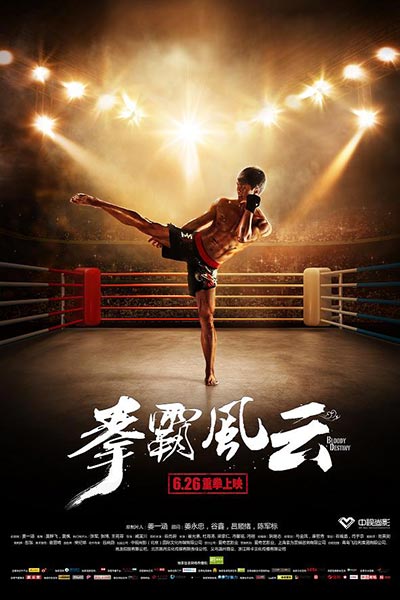 Poster for Bloody Destiny. [Photo provided to chinadaily.com.cn]
Bloody Destiny
, a movie on a professional boxer's attempts to flee gangsters, was released on the mainland on June 26.
The movie has several action stars including lead actor Gu Shangwei, who was trained by Shaolin masters at age 8, and national wrestling champion Feng Gang.
Its director Zang Xichuan, who has assisted Zhang Yimou on dozen of movies in the past, said: "Even at a time when computer-generated images dominate big-screen productions, I believe that titles like this, with real kung fu in it, still have a market."
South Korean actress Choi Yoon-so adds to the cast charm by playing the protagonist's love interest.
Related:
Chen Kaige appointed dean of film academy in Shanghai