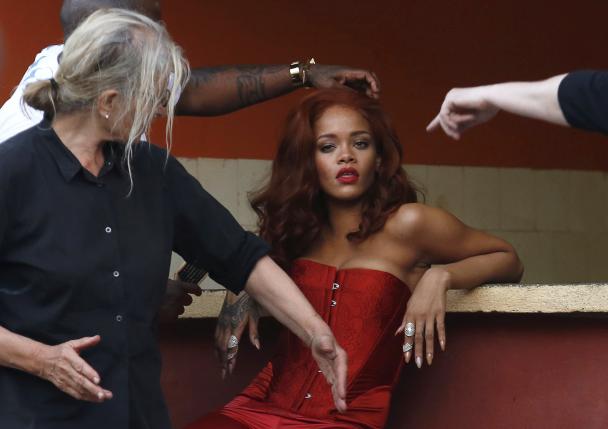 Singer Rihanna prepares for a photoshoot with photographer Annie Leibovitz in Havana May 28, 2015. [Photo/Agencies]
Grammy-winning R&B singer
Rihanna
is the first
art
ist to surpass more than 100 million cumulative digital singles, the Recording Industry Association of America said on July 1.
Rihanna, 27, topped the list of artists with the most digital single awards, coming in ahead of Taylor Swift and Katy Perry in the second and third places respectively. The recording industry's digital single certifications count download sales and on-demand streams in the United States.
"She has not only surpassed RIAA's one-hundred million mark, but also is the first artist to do so. It's an historic feat and a testament to an extraordinary career," Cary Sherman, the association's chairman and CEO, said in a statement.
Rihanna has won eight Grammy awards and has seven studio albums to her name. Her songs "We Found Love," "Stay" and "Only Girl (In The World)" are among her top-selling singles.
Related:
China's action megastar is world's second highest paid actor
Actors Ben Affleck, Jennifer Garner announce plans to divorce