Canada to feed Chinese appetite for sea cucumbers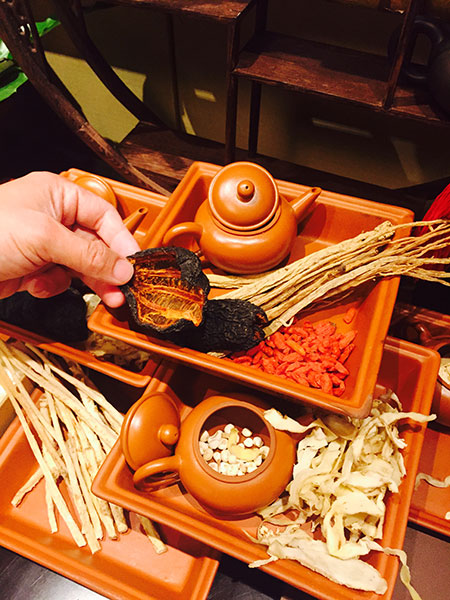 Sea cucumbers are valued by Chinese as both a delicacy and a traditional medicine. Canadian sea cucumbers will be allowed entry into China as a health product following a recent agreement. [Photo by Liu Zhihua/China Daily]
Chinese want them - and can't get enough.
Canadians have got plenty - and don't want them.
The situation with sea cucumbers, long considered a delicacy in China, is adding up to a true win-win opportunity.
Sea cucumbers, valued for their traditional Chinese medicinal properties, are widely farmed in China's coastal areas to satisfy the great market demand, and a cluster of 500 gram upscale dried Chinese sea cucumbers can sell for up to 10,000 yuan ($1,612).
Now wild Canadian sea cucumbers, captured in the North Atlantic Ocean off the coast of Nova Scotia province, are also finding their way onto Chinese food tables, as most Canadian people don't consider the creature edible.
Last week at a media conference in Beijing, a deal was announced between Canadian seafood processing giant United Trans and Beijing Pharma, a capital-based pharmaceutical that owns the government-certified online drugs and healthcare products shopping platform in China, Yaofang.com.
Under the agreement, Canadian sea cucumbers will be allowed entry into China as a health product, according to a statement by Beijing Pharma.
"We are very excited about the sea cucumbers getting into the Chinese market," says Keith Colwell, minister of agriculture and minister of fisheries and aquaculture of Nova Scotia province. "We have crystal-clear water in North Atlantic Ocean. The sea cucumbers are wild. The environment they grow in is totally natural."