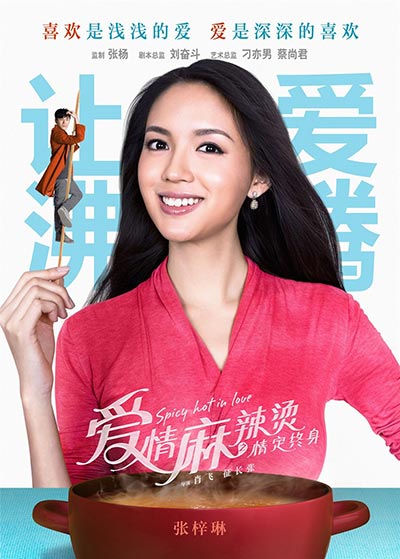 Miss Universe winner Zhang Zilin will participate in upcoming film Spicy Hot in Love. Photo provided to chinadaily.com.cn
In 1997, when Hollywood blockbuster Titanic dominated mainland theaters, a low-budget Chinese film Spicy Hot in Love emerged as a surprisingly dark horse at the box office.
Encouraged by that history, its filmmakers recently got back together to shoot a namesake remake. Titled Spicy Hot in Love, the new film will hit mainland theaters on Aug 20, and stars actress Zhang Zilin, the first Chinese winner of Miss Universe, acclaimed actor Qin Hao and Chinese-American actor Peter Ho.
Different from the 1997 film, which had five independent love stories, the remake revolves around three couples from Beijing, Hangzhou and Chongqing.
"Love can be bitter, sweet or spicy. With a mixed flavor, the film will show the confusion, stress and joy of the characters," says Xiao Fei, the film's director, who is also a veteran musician.
Earlier, some film critics in China said, Spicy Hot in Love bore a resemblance to Richard Curtis' film Love Actually (2003).
Related:
Hollywood Adventures takes in 55 million yuan on opening day