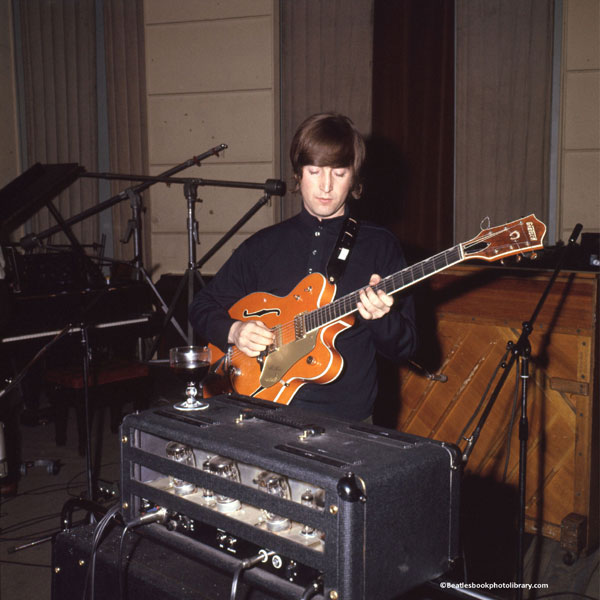 The Gretsch 6120 is estimated at £400,000 to £600,000.[Photo provided to chinadaily.com.cn]
TracksAuction.com is to auction John Lennon's Gretsch 6120 guitar, which John gave to his cousin David Birch MBE in 1967. It is expected to make around $1 million at auction. Online bidding begins at 4pm on Nov 14, at www.TracksAuction.com, concluding with a live auction at Le Meridien Hotel, Piccadilly, London at 2 pm on Nov 23.
The Gretsch 6120 is an historically important instrument from the former Beatle's personal collection, used and photographed during the Paperback Writer session held at EMI Studio 3, Abbey Road, London on April 14, 1966. The Gretsch 6120 is, perhaps, the most significant of John's guitars to come onto the market in the last 30 years.
David Birch was given the guitar when he visited John in Weybridge in November 1967. David recalls that one day John and he were chatting in the home studio located at the top of the house in Kenwood. David asked John if he had a guitar that he no longer wanted as he was trying to get a group together with some mates at the time.
"I was just cheeky enough to ask John for one of his spare guitars", he remembers. "I had my eye on a blue Fender Stratocaster that was lying in the studio but John suggested the Gretsch and gave it to me as we were talking." The younger cousin was absolutely thrilled with his gift. The Gretsch 6120, serial number 53940, has been owned by David Birch ever since.