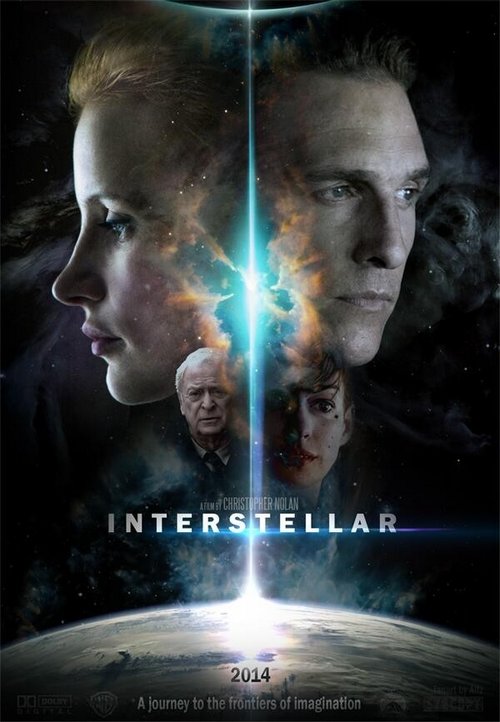 Poster of sci-fi epic "Interstellar". [Photo]
Stars Matthey McConaughey and Anne Hathaway have joined director Christopher Nolan in Shanghai to promote the mainland release of their new sci-fi epic, "Interstellar," which lands in China on Friday.
Set in the near future, as Earth is dying, the movie follows the intergalactic explorers who travel through a wormhole in space to try and find a new home for humanity.
McConaughey, who recently won the "Best Actor" Oscar for his role in "Dallas Buyers Club", says "Interstellar" was "an endurance test".
"It was a beast of a script and a beast of a film. And the miracle is, it's made well. It was a long shot, that's why I said endurance test. I think the biggest challenge to me was a certain excitement, and adrenaline that I had, and butterflies and anxiety that you have on the very first day. It is a very healthy excitement."
Anne Hathaway, who also worked with Nolan on "The Dark Knight Rises", added that she "would love" to work with Chinese directors in the future.