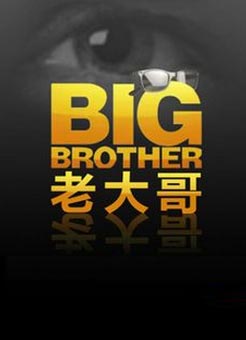 As the globally popular reality TV show, The Big Brother finally launches its Chinese edition, China's online video portals are aiming to demonstrate that like television they also have the capability to make blockbuster shows.
Endemol, the show's developer, is teaming up with Youku Tudou, China's biggest online video platform, to produce its Chinese version of the show. It is expected to be available on Youku, which has more than 500 million users, in early 2015 and run for 10 weeks. A joint team has been set up in Beijing for the production.
Edemol, based in the Netherlands, and Youku made the announcement. Arjen van Mierlo, Endemol's CEO of Asian operations, said in a statement that he was "thrilled to announce this landmark deal."
Working with online video sites "will allow us to bring Big Brother to a young audience and deliver the most immersive, interactive and unique experience to fans across the nation," Mierlo said in the statement.
Big Brother, available on CBS-TV in the United States, features a George Orwell-style environment.
Participants are locked in a 1984-like space where they are monitored by cameras and microphones 24/7, and have to vote out other competitors to win the final prize.
Big Brother is available in more than 70 countries this year.
Endemol used to partner with TV stations to develop local programs in China, but when the central government put restrictions on TV reality shows, Endemol joined online platforms.
In October 2013, the government announced that starting in January 2015 it will allow Chinese satellite TV stations to license just one foreign program each year, making it more difficult for new foreign shows to enter the world's biggest TV market.
"At this moment, Internet websites have some flexibility on TV shows," said Jack Liu, senior vice-president of New York-based Chardan Capital Markets, "and they have a lot of capital to really support their plan to become a producer."
Evan Saunders, CEO of Attract China, a Boston-based company doing marketing of Chinese people for US companies, said he is very confident of China's video sites' capabilities.
Saunders is working with China's Internet giant Tencent on a reality show featuring celebrities from Taiwan and the Chinese mainland that documents their US travels. The show will air in December on Tencent. "Tencent brings their own teams." he said, "It's a true China-America effort."
Video portals in China have been developing their own shows to differentiate themselves from competitors and avoid high copyright fees from external content providers. The fee could be as high as hundreds of thousands of US dollars for just one episode.
Video sites' in-house productions, such as Hip Hop Office Quadrate from Youku and Tencent's Talk Show Every Night have drawn millions of clicks.
Lu Huiquan in New York contributed to this story.