Inside a North Korean fashion show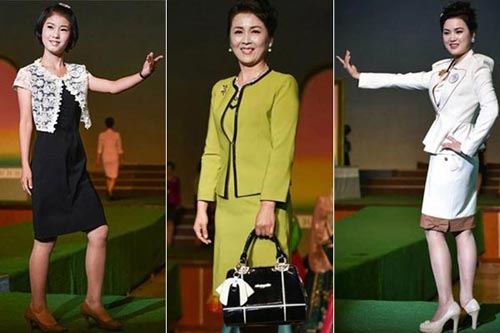 Models present suits during the 12th Pyongyang Fashion Exhibition in North Korea. [Photo/Aram Pan]
Singaporean photographer Aram Pan visited North Korea and attended an annual fashion show in Pyongyang with 1,000 fashion fans, according to British media
The
Daily Mail
.
The fashion show featured suits for women with silhouettes reminiscent of those from the Western runways in the 1960s.
"The skirts overall do seem a wee bit shorter nowadays," noted Pan. The colors also seem to be bolder.
The clothes reportedly will be available for purchase at shops across North Korea after fashion week.