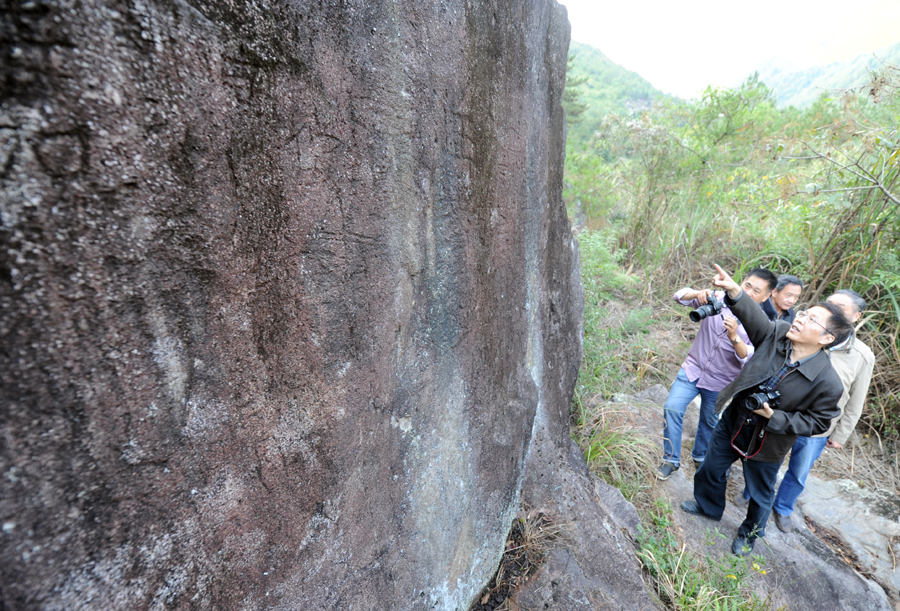 Experts investigate and study rock paintings in Xianju county, East China's Zhejiang province, Nov 4, 2014. [Photo/Xinhua]
Experts on cliff painting from around the county gathered at Xianju county of East China's Zhejiang province on Tuesday to investigate and study clusters of rock paintings by the ancient Yue people during the Warring State Period (475-221 BC) in Chinese history.
The rock paintings were discovered at Xianju on Dec 17, 2002. They cover a total area of about 3,000 square meters.
They were carved with more than 220 kinds of shapes and patterns, including snakes, birds, fish with bird heads, horses, the sun, humans and various tools.
Rich in content and well preserved, the clusters of rock paintings in Xianju were inscribed as national level protected culture relics in China in May 2013.