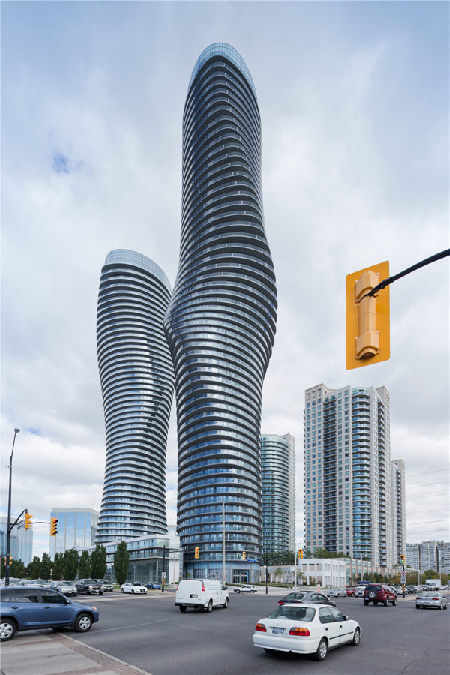 Designer Ma Yansong's best-known project-Absolute Towers in Mississauga, Canada. Photo by Iwan Baan/China Daily
Chinese architect Ma Yansong's new book, Shanshui City, shows the philosophy behind his designs. Sun Yuanqing reports.
Acclaimed Chinese architect Ma Yansong launched his book Shanshui City at Beijing's Ullens Center for Contemporary Art last month, in an attempt to explain to the world his designs inspired by shan shui, a Chinese art style that is used to paint mountains and water.
In his book, Ma shows how he built on the concept with the help of images of his projects taken by renowned graphic designer Kenya Hara.
In shan shui, artists use brush and ink to portray natural scenery. For Ma, who is known for his futuristic designs, shan shui is not just mountains and water, but rather a modern interpretation of the Eastern spirit of nature.
"It's not about a particular style or shape, or the usage of natural elements. It's an experience of nature. If you feel comfortable with the breeze and the sunshine in the building, it is the feeling of shan shui," says Ma, 39, founder of MAD Architects.
In July, his firm was chosen as the lead designer for Lucas Museum of Narrative Art in Chicago, due to "its innovative approach to design and the philosophy of connecting urban spaces to natural landscapes", making it the first Chinese architecture outfit to design an overseas cultural landmark.