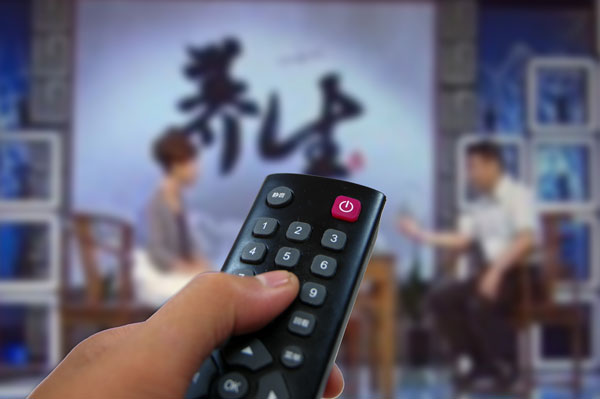 Chinese characters shown on a health TV show read "keeping fit". Provided to China Daily
New rules for such programs aim at curbing misleading advice and the pushy sell of ungrounded theories on TV. Liu Zhihua reports.
China's top media regulator has tightened control over health-related TV programs, in a bid to provide viewers with better scientific content.
Last month, the State Administration of Press, Publication, Radio, Film and Television said that such programs shown on TV must have only qualified doctors and medical experts to advise audiences on the prevention and treatment of diseases. The experts are also required to be certified by health authorities.
Celebrities are barred from hosting health shows.
A circular from the regulator prohibits companies, other than TV stations, from making health-related series, and asks TV stations with poor funding and lacking in expertise to refrain from making such programs.
The programs would need to be reviewed by authorities, and TV channels and production houses that are found to violate the new rules would be penalized.
Recently, health-related Chinese TV programs have become popular among audiences, and TV stations and production houses are suspected of making money from them, according to Chinese media reports.