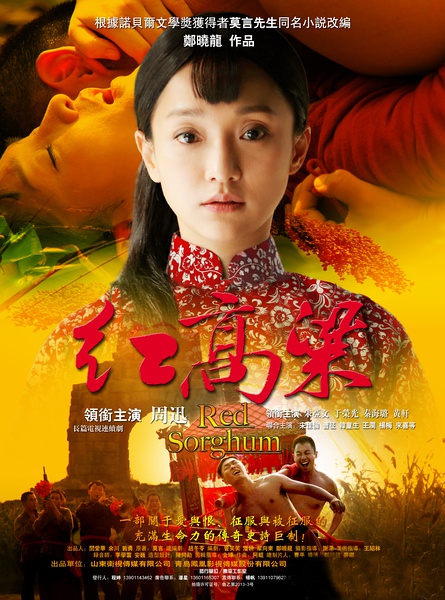 A poster for the TV series Red Sorghum.
The adapted TV series from the renowned writer
Mo Yan
's novel,
Red Sorghum
, was first broadcast on Chinese televisions on Monday evening, bringing the writer to
tea
rs after watching a segment.
Mo praised Chinese actress Zhou Xun, who played the heroine in the TV play. "She is a good actress who integrates the temperament of fairy, ghost, soul and human," he said.
The TV series were directed by Zheng Xiaolong, whose works including Desire, A Native of Beijing in New York and The Legend of Zhenhuan, which all won high ratings in China.
The TV series based on Mo Yan's hometown Gaomi in Shandong province is set in the 1930s and tells a young couple's legendary story of love and hate, conquest and rebellion, invasion and fighting.
To reproduce the scenes of the novel, Gaomi local government planted more than 200 hectares of sorghum after the writer won the Nobel Prize in Literature in 2012. The field became a shooting site for the TV series. More than 500 local residents performed as extras in the TV show.
The series became a hot topic on China's Twitter-like Sina Weibo, drawing over 20,000 comments, with many praising it as wonderful.
The 1987 novel brought Mo international fame. His other renowned works include Frog, Big Breasts and Wide Hips, and Life and Death are Wearing Me Out.