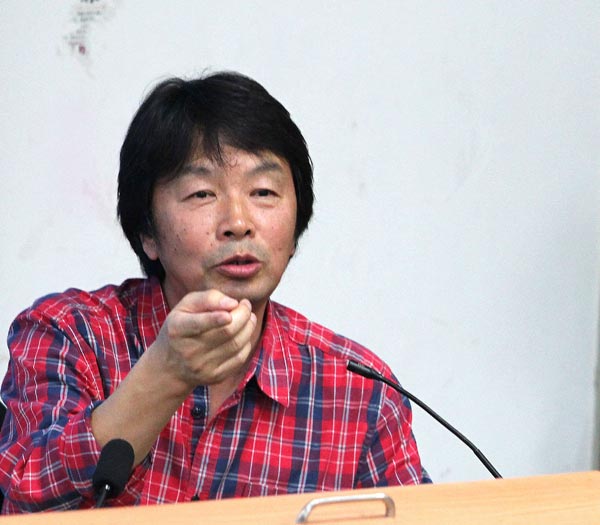 Chinese writer Liu Zhenyun. Sun Xinming / China Daily
A group of Sinologists have "nominated" the most promising Chinese candidates for the 2014 Nobel Prize in literature, which is expected to be announced in October.
Most said novelist Liu Zhenyun is the strongest candidate to win the prize. The Sinologists made the nomination during a symposium on Chinese literature and translation last month in Beijing. Chinese writer Mo Yan won the Nobel Prize in literature in 2012.
"I think it will be Liu Zhenyun," says Liljana Arsovska, researcher at The College of Mexico's Center for Asian and African Studies, who has translated many of Liu's works into Spanish. "Liu's One Sentence Worth Thousands is brilliant. He has a thorough and deep observation and depiction of the people and society in China."
Liu, 56, who in 2011 won one of China's top literary prizes, the Mao Dun Literature Award, is among the most renowned authors in China. Many of his works have been adapted into films.
For An Boshun, the editor of many of Liu's works, the high recognition of Liu among Sinologists isn't surprising. "Liu's works focus on the relationship between people, with an emphasis on the loneliness and sadness of people on the bottom of Chinese society," An says. "It has earned him a lot of international readers."
Liu's latest novel I'm not Pan Jinlian has already been translated and sold in 11 different languages, with seven more under negotiation. The advances paid for the Italian version reached 80,000 euros ($102,984), a record for Chinese literary books.