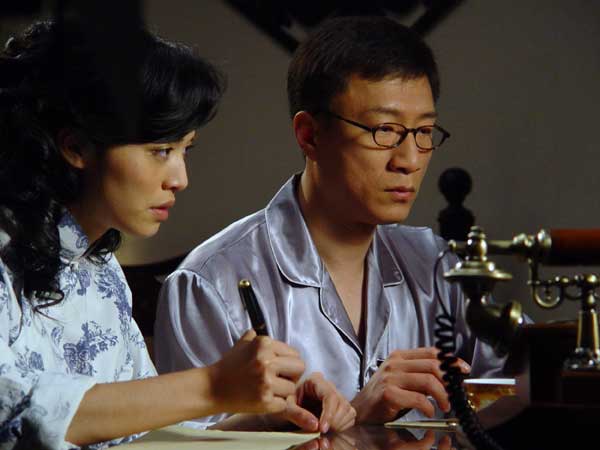 A scene from the popular spy-themed TV serial Lurk in 2009. [Photo/China Daily]
The recent success of an espionage-themed Chinese TV show has surprised many. Han Bingbin gathers intelligence on what makes All Quiet in Peking stand above the slew of series from the same genre.
The spy show All Quiet in Peking has surprised everyone by infiltrating the top ranks of Chinese TV.
Domestic TV productions have been losing younger viewers because of their inferior quality and fierce competition from US serials. But young, well-educated viewers who comment on creative works on douban.com rated All Quiet in Peking 9.1 out of 10 - a score that surpasses most US productions and perhaps all Chinese TV series.
The 53-episode serial focuses on the social upheaval before New China's founding in 1949.
The Kuomintang government planned to clandestinely move monetary reserves to Taiwan in the face of economic chaos on the mainland. A Communist mole embedded in the Kuomintang worked to halt the project. Other conflicts between the two parties are derived from this main storyline.
Its fidelity to history - the lack thereof is a common critique of similar Chinese TV series - plus balanced depictions of the two adversaries is likely the reason the pilot received positive feedback when screened on four satellite channels on Oct 6.
"The teleplay provides fair portrayals of the opponent's (Kuomintang's) intelligence and political ideals," culture critic Shi Hang says.
Novelist Liu Heping developed the story over five years. Much of that time was spent poring over such historical materials as unpublished diaries on the mainland, in Taiwan and in the United States. Filming and production took another two years.