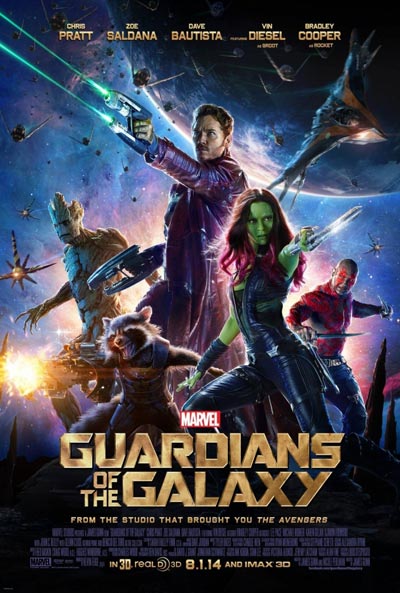 Film poster of film "Guardians of the Galaxy." [Photo/Agencies]
BEIJING -- American blockbuster "Guardians of the Galaxy" ruled China's box office for the week ending Oct 19, earning 237 million yuan (about $38.7 million).
Domestic rom-com "Breakup Buddies" was a respectable No 2 which pulled in 124 million yuan, according to China Film News on Tuesday.
Another domestic production "Dearest," which stars actress Zhao Wei, came in third with 30.1 million yuan. It tells of the story of two families, of which one stole the only child of the other.
American blockbuster sequel "Ice Age: The Meltdown" took the fourth place with 27.5 million yuan.
Rounding out the top five list was "Black & White: The Dawn of Justice," a domestic action sequel by Taiwan-based director Yueh-Hsun Tsai, with 9.5million yuan.