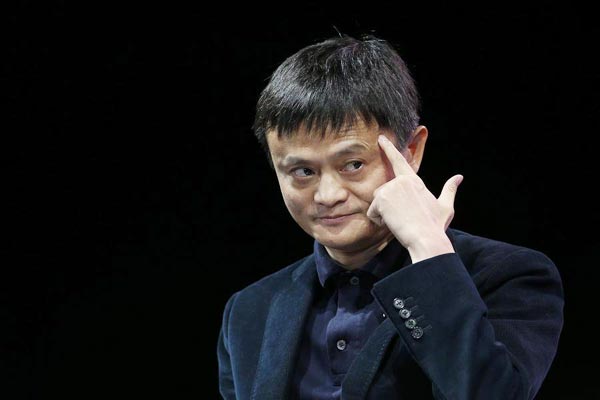 Jack Ma, Executive Chairman of Alibaba Group, speaks at the WSJD Live conference in Laguna Beach, California October 27, 2014.[Photo/Agencies]
Billionaire Jack Ma says Alibaba Group Holding Ltd is seeking partners in Hollywood as China's biggest e-commerce operator wants to acquire more content for smartphones and tablet computers.
Ma is visiting Hollywood to learn about movie studios because China's film industry needs great cultural products, he told the WSJDLive conference in Laguna Beach, California, on Monday. The company has been inspired by Silicon Valley and believes it's time to invest in the technology hub, he says.
Alibaba, which completed the largest initial public offering last month, is hunting for movies and television shows as it expands its entertainment content.
Ma and a team of Alibaba executives are meeting with representatives from some of the biggest Hollywood studios to seek deals for the rights to distribute US shows at home, or invest in the companies, people familiar with the matter says.
"I come here to learn. I want to come here looking for partners," he says. "We worry about people with deep pockets but shallow minds, so movies are the best way to change young Chinese people's behavior."