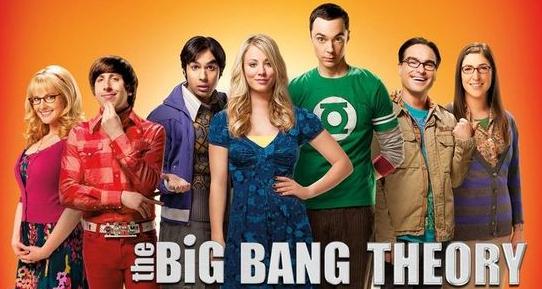 Four popular American TV shows, includingThe Big Bang Theory, are banned on mainstream streaming sites in China. [File photo]
China's TV watchdog released tougher regulations for foreign TV shows available on online streaming sites, raising concerns among Chinese fans and the online video industry.
The regulations, released by the State Administration of Press, Publication, Radio, Film and Television, said all foreign TV shows and movies must have permits and be reviewed by TV watchdogs before being made available for viewing online, which means that Chinese audiences will have to wait to watch the shows and will not be able to follow them simultaneously with fans overseas.
The discussion hit the top 10 hot topics on Sina Weibo.
Although all mainstream online video sites declined to comment publicly, confusion and concerns were raised among experts who spoke anonymously.
"It raised our concern about copyrights, which may lead to a loss of users," said an insider from a popular online streaming site who talked only under condition of anonymity, adding that they raised concerns at a recent hearing with the administration.
However, the insider said that the regulation won't hurt the site because foreign TV shows make up less than 5 percent of their shows.
Some producers in South Korea — which makes many shows that are popular in China — hope to provide full demos in advance to be censored, the insider said.
In April, four popular American TV shows, including The Big Bang Theory, were banned on mainstream streaming sites in China.
Zhang Hui, 27, a freelancer based in Shanghai and a huge fan of foreign TV shows, believed that the regulation will "ruin her fun".
"It will take the fun out of following the latest episode if I have to wait for a long time," Zhang said, adding that she has a habit of watching the shows online because she can get updates as soon as possible.
Zhang Zhian, dean of the School of Communication and Design at Sun Yat-sen University in Guangzhou, said that the administration might be following guidance from authorities to reduce and crack down on inappropriate content on the Internet, including violence and sex.
"It may relate to encouraging more positive content on the Internet," Zhang said.