Brigitte Lin turns 60, publishes her 2nd book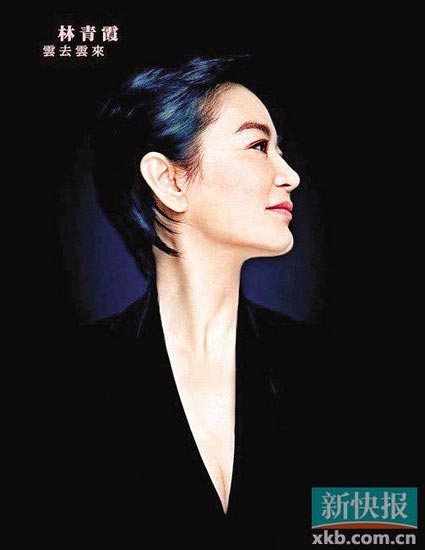 The cover of Brigitte Lin's second book. [Photo/xkb.com.cn]
Famous Taiwan-born actress Lin Qingxia or Brigitte Lin celebrated her 60th birthday at a hotel in Hong Kong on Monday and she dedicated her new book to her friends as a gift.
Lin is one of the most well-known stars from Chinese Taipei, with a large following in the Chinese mainland and Chinese living abroad. She shot to fame overnight after her debut in the film "Outside the Window." Lin played the lead role in this movie that adapted from a book by famous Taiwan-born novelist Qiong Yao, in 1973.
She has acted in more than 100 films, giving life to many classical characters. Fans still remember some of her timeless performances, in several lead roles, with nostalgia.
After bidding farewell to the film industry in 1994, Lin started a totally different life. She wrote an essay on Hong Kong's Ming Pao newspaper in 2004, and the positive feedbacks motivated her to become a writer.
Lin's first book was an autobiography titled "In and Out of the Window." It became an instant hit among readers after being published in 2011. But her eldest daughter told her: "Father says if you can write a popular book that doesn't focus on your own life, it would be a real success."
Therefore, Lin wrote 23 short stories in her second book, sharing some deeper thoughts and feelings in her mind.
The book comes with an audio CD, where Lin is reading five short stories from her new book. The CD also includes an extra treat for her fans – a photo album chronicling her life from 6 months up until her 60th birthday.
Lin will attend a press conference and deliver a speech at the University of Hong Kong on November 9, to promote this new book.