As the APEC holiday falls on Nov 7 and lasts until Nov 12 in Beijing, if you are not planning an outing, staying indoors to enjoy some exhibitions or films is also a good way to spend some time.
Recommended exhibitions: 
1. Mexican master's works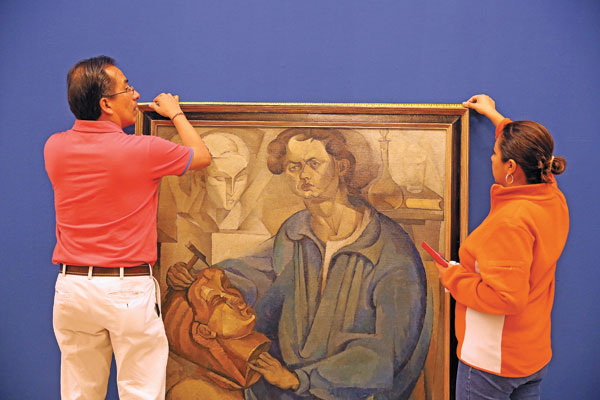 Almost three dozen paintings by Diego Rivera are on display for the first time in Beijing. Theartist was well-known for his frescoes that helped establish the Mexican Mural Movement, and the 34 works in the exhibition show the evolution of his art in the past 52 years, from landscape paintings in 1904 to his portraits in 1956. The show also highlights some works painted during Rivera's trip to Europe, a time when the painter destroyed most of his creations.
9 am - 5 pm, until Dec 9. National Art Museum of China, Wusi Street, Dongcheng district, Beijing. 010-6400-1476
Related: Mexican muralist makes China debut