With a screen and a special light, a peacock or a rabbit or other vivid animals appear on the screen, accompanied by music. These are shadows created by the hands of Shen Xiao, a 51-year-old folk artist from Chengdu, Sichuan province.
Shen studied shadow show and puppetry starting from a very young age due to his family's influence. Later he created "hand shadow play", which absorbs different folk art forms including shadow show, puppetry, music and cartoons and presents it in the form of film. The new art form won broad praise and Shen was invited to take his show on tour to many countries.
Since 2012, Shen has regularly held hand shadow classes at schools in Chengdu, Deyang and other cities, aiming to bring traditional art to campuses.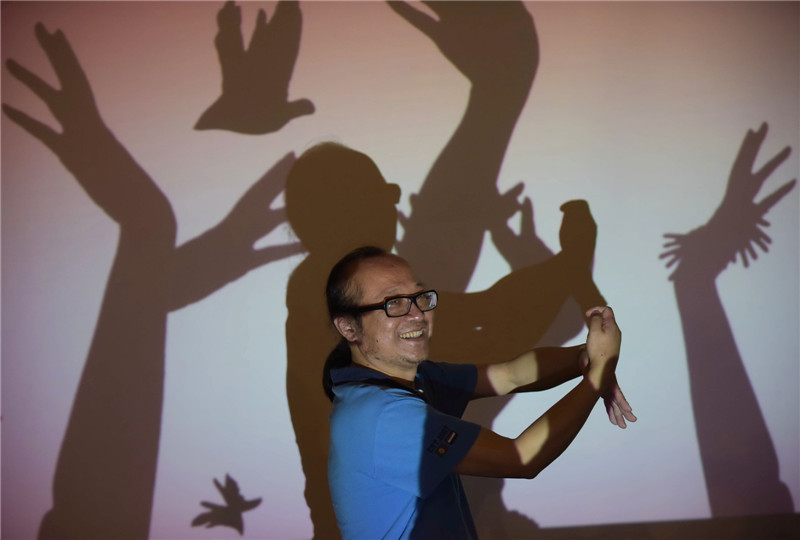 Shen Xiao at a hand shadow show at his studio in Chengdu, Sichuan province, Sept 20, 2014. [Photo/Xinhua]
Related stories:
Old craftsman worries about future of shadow puppetry
Culture Insider: Chinese shadow puppetry