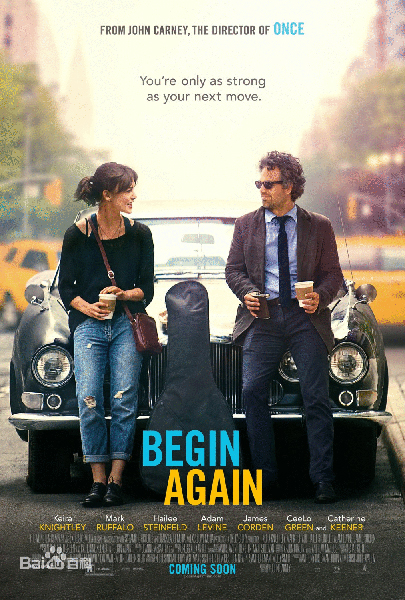 A poster of the music-centric romance movie "Begin Again." [File photo]
"Begin Again," the music-centric romance movie that made big waves at film fests in Shanghai and Toronto, has been approved for a 2015 mainland release.
Starring actor Mark Ruffalo and actress Keira Knightley, the film follows a down-and-out record exec (Ruffalo) who re-discovers his passion for music when he hears the heart-wrenching songs of a musician (Knightley) who was dumped by her rock-star boyfriend.
The film premiered under the title "Can a Song Save Your Life" last year at the Toronto International Film Festival, and won the Shanghai International Film Festival award for "Best Achievement in the Category of Music" this year.
While the film pulled in just 16 million U.S. dollars stateside, it netted 47 million overseas.