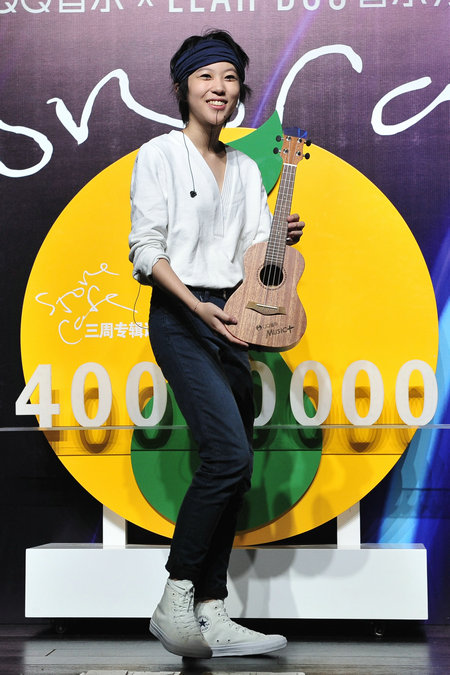 Dou Jingtong. [Photo provided to China Daily]
She dreamed of becoming a singer-songwriter since childhood. At age 1, her voice was featured in her mother's song Tong, which her parents wrote for her birth. In 1999, she sang in Wong's title track of the album Lovers & Strangers.
Dou Wei left "Black Panther" in 1992, and has made instrumental albums since. Dou Jingtong contributed her voice in his 2014 album Shan He Diao, which also features Dou Wei's father, Dou Shaoru, playing traditional Chinese instruments.
People backing her career include Katie Chan, Wong's longtime agent, who helps sharpen not just Dou Jingtong's market moves but also her wardrobe.
In contrast to singers of her parents' generation, who were inspired by limited sources of Western music in the 1980s, and launched their career by signing contracts with record companies, Dou Jingtong and many other young Chinese musicians grew up listening to music of international musicians and use the internet to spread their music.
When she released her first guitar-driven song, With You, on the Web in 2012, the videos attracted millions of views.